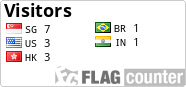 MY FACEBOOK-www.facebook.com/


- Thanks


:thumb308465675:



























All~About~My~Art



I used the program MS paint.I never can work with other programs just because it's to hard,

I mostly draw canines/felines and anime. I am practicing to draw other animals.but this year I'm in new school and I intend to learn to work in other programs


I do write some I do write some poetry but sometimes I get much to lazy lazy my poetry is sad i don't know i don't write happy things everytime when i write something it ends up sounding sad




Got questions ?Ask me.!



● . : •----- •: . ● ● . : •----- •: . ● ● . : •----- •: . ●
. •°•. ★ . •°•. . •°•. ★ . •°•. . •°•.
┊     ┊     ┊    








┊     ┊     ★
┊     ♥
★


• REAL BVB fans- know what BVB stands for
• REAL BVB fans- don't like the band just because of Andy [DON'T SWEAR ]
• REAL BVB fans- know who the only original member of the band is
• REAL BVB fans- know more songs than knives and pens
• REAL BVB fans- think Chance and Andy never gets old
• REAL BVB fans- know every band members name and what they do
• REAL BVB fans- know that Ashley Purdy is a GUY
• REAL BVB fans- have made "never give in" their motto
• REAL BVB fans- have worn their makeup like Andy's on a normal day
• REAL BVB fans- would vote for lightning thunderstein if he ran for president
• REAL BVB fans- know that it is Biersack, not Sixx, six or 6
• REAL BVB fans- have this on their page




























A white man said, "Colored people are not allowed here."
The black man turned around and stood up. He then said:
"Listen sir....when I was born I was BLACK "
"When I grew up I was BLACK, "
"When I'm sick I'm BLACK, "
"When I go in the sun I'm BLACK, "
"When I'm cold I'm BLACK, "
"When I die I'll be BLACK."
"But you sir."
"When you are born you're PINK".
"When you grow up you're WHITE, "
"When you're sick, you're GREEN, "
"When you go in the sun you turn RED, "
"When you're cold you turn BLUE, "
"And when you die you turn PURPLE.
"And you have the nerve to call me colored?"
The black man then sat back down and the white man walked away..
Put this on your page if you HATE
racism


























:thumb257812640:
:thumb282261126:
:thumb188942754:






:thumb310085525: :thumb310234600:
24.media.tumblr.com/f7681cc990…